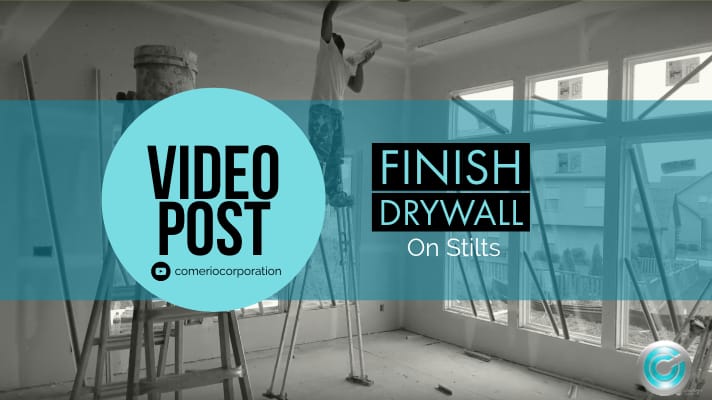 How Comerio Homes Finishes Drywall on Stilts
Published by Comerio Homes
For those "too-high-to-reach" places, you'll need scaffolding and drywall stilts!
When you're building a new home or remodeling an existing room, sometimes you will need to hang drywall. This is what it looks like when we are finishing the drywall in a house. It actually takes a lot of skill to walk around on these giant drywall stilts.
Ready to start your project with Comerio Homes?
Check out one of our guys walking around on these 4 feet tall stilts… he's got a pretty clever trick for picking up items he drops… like when he drops his tape knife here. We have to use these tall stilts to drywall the vaulted ceilings but we also use scaffolding to safely work on the second story.
How We Finish Drywall on Stilts
Tags: Comerio Homes on YouTube, Drywall, Drywall Stilts, Home construction humor, Home Remodeling, How to finish drywall, How to finish drywall on stilts, New home construction, video


Categorized in: How To, New Home Building Education, Videos by Comerio Homes

This post was written by Comerio Homes