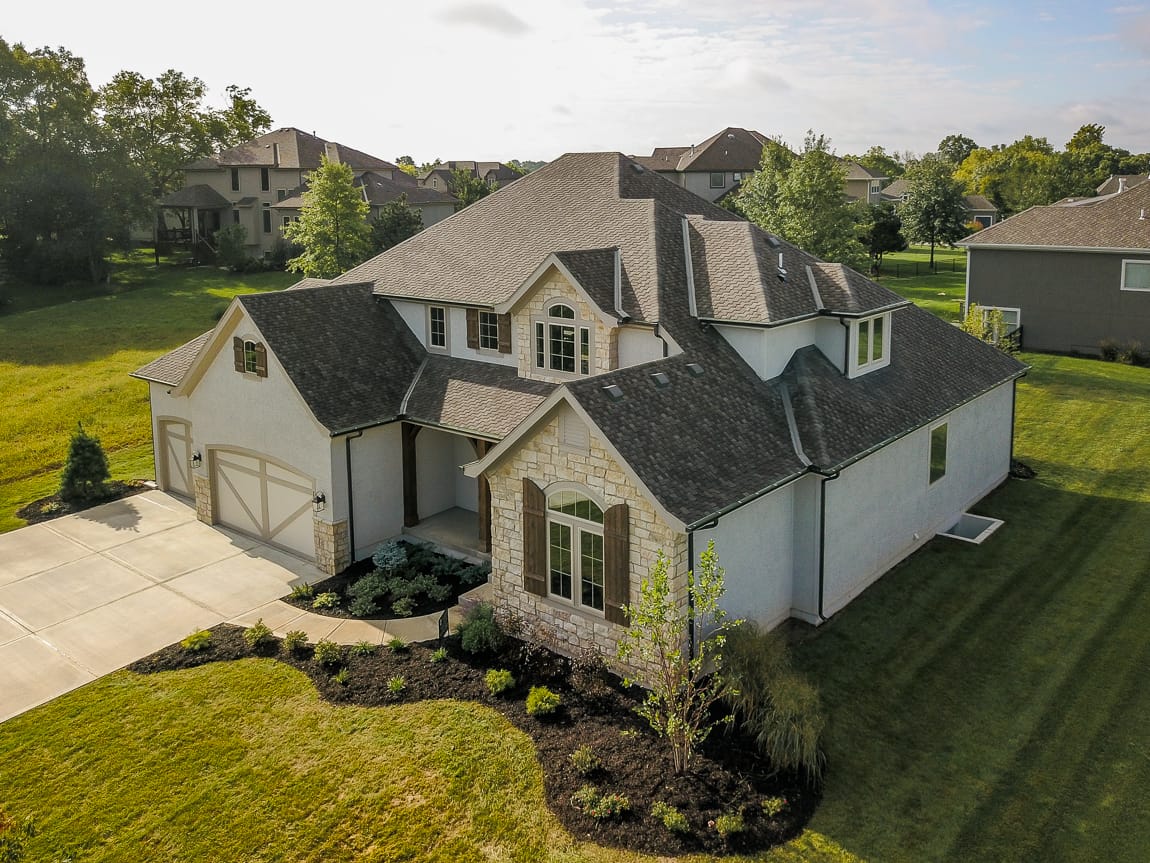 Are New Construction Homes A Good Investment?
Published by Comerio Homes
You may ask if new construction homes are a good investment. Building a new home can be overwhelming. Let us make your journey simple by being your new home source. We know all about new construction, we have been building homes since 2005. Read our New Home Handbook and Pricing Guide as resources to answer your questions and guide you through this exciting journey. Because let's be real, the process can be… a lot.
In this new home construction blog post we will pose questions you may not think to ask as you begin searching for a new home builder. We will answer questions quickly and simply to get you ready for this exciting time.
New Home Construction Questions
Are new construction prices negotiable?
How long does it take to build a new home?
What is the new home building process?
What makes a home energy efficient?
Can a new home help my allergies?
What is a smart home?
What is better: a new construction home or an existing home?
How do I compare builders?
Should I buy or rent a home
What upgrades are worth it?
Are there new construction homes near me?
New Home Construction Pricing
Are new construction prices negotiable? To help you understand how new home construction is priced, we have created a Pricing Guide document that outlines five pricing variables that are taken into consideration including:
Material Costs
Labor Costs
Administrative Costs
Homesite Costs
Reasonable Builder Profit
Through the document, we will breakdown these variable costs and also discuss what "Base Price" is and how it is calculated.
New Home Building Process
How long does it take to build a new home and what is the process? Building a new home is exciting, you can choose exactly the layout and features that will meet your family's needs. When you build a new construction home from scratch, there is some time involved. Typically the entire building process takes 8-9 months after contract. The overall time of a build usually depends on the weather conditions. Construction can easily be delayed by shifts in temperature or too much precipitation. Concrete cure time and framing both need to be completed in ideal conditions.
The time of the year a home starts can greatly influence how long the home building takes. Other factors that can delay build time include new homeowners timeframes and the duration it takes to approve and finalize all buyer-specific options. For information about the entire process see page 5 of the New Home Handbook.
Healthy, Energy Efficient and Smart New Construction Homes
It is easy to customize your home to suit your wants and needs, but the design process doesn't have to stop at countertop selection and flooring options. Consider utilizing cost-effective measures to reduce energy needs and options to make your new home more healthy and reduce allergies. Take a look at pages 9 – 11 of our New Home Handbook for specific details pertaining to smart, healthy, and energy-efficient options.
Benefits of Buying a New Construction Home
What is better, a new construction home or an existing home? New technology, personalization, warranty, and lower costs are just a few benefits of buying a newly constructed home. Learn what our professionals have to say on why new construction is the best choice in our New Home Handbook page 8.
Builder Comparison
How do I compare builders? Don't assume every builder offers the same capabilities, range of options or degree of quality. Asking questions now will help you make a decision you can feel good about from contract to close – and beyond. Different builders offer different included features that affect the price and overall quality of your new home. For a full builder comparison chart see pages 6 and 7 in our New Home Handbook. If you are seeking information about Included Features Lists see our Pricing Guide.
Buying vs. Renting
Should I buy or rent a home? The wisdom of buying versus renting depends on many things – location, financial stability, future plans and lifestyle preferences. We offer many reasons to consider buying a home in our New Home Handbook on page 9 including home equity, stability and community considerations.
Buyer Specific Options
What upgrades are worth it? Building a new home is exciting! You get to choose your homesite, select the finishes you love, and avoid the hidden problems that often come with buying an older home.
There are several options that our new homeowners select at our dedicated design center to include or change from the included features list but are not limited to:
Walkout or Daylight Basements
Covered Deck
Sprinkler System
Finished Basement
For detailed information about buyer-specific options see our Pricing Guide and our New Home Handbook.
Locations of New Construction Homes
Are there new construction homes near me? There are hundreds of new home communities in the Kansas City Metro Area. Some builders only build in specific communities others only build on your land. Comerio Homes offers the opportunity to build in specific developed communities, on your land or in a community of your choosing. For more information about our building options contact us at info@comeriohomes.com.
Contact us for a free consultation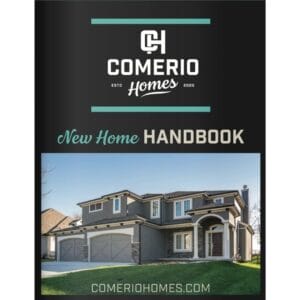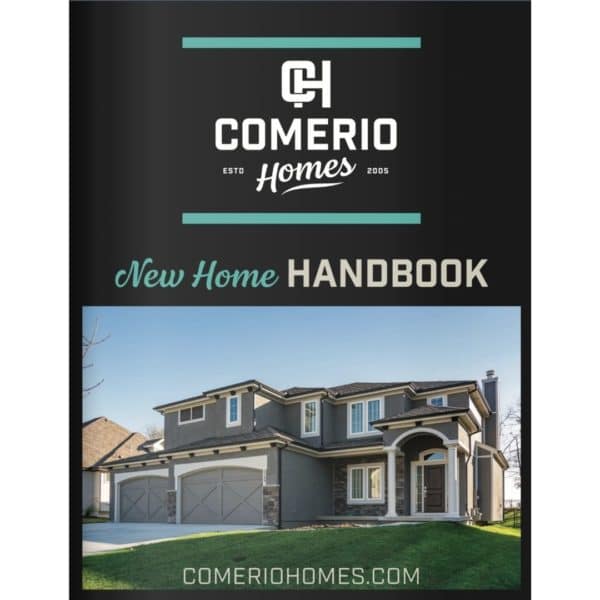 Click to get your New Home Handbook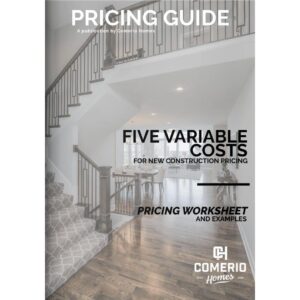 Click to get your Pricing Guide

Tags: Handbook, How To Build A New Home, New Construction Homes, New home construction


Categorized in: How To, New Home Building Education, Uncategorized

This post was written by Comerio Homes