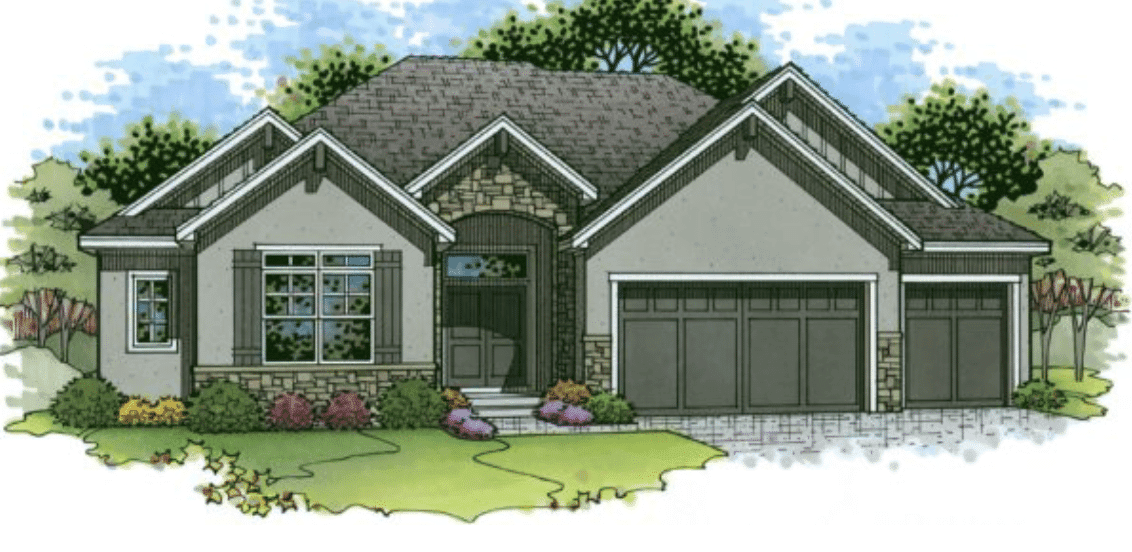 Take a Look at the Communities Where Comerio Builds Its Homes and Discover Why Comerio is Superior!
Published by Comerio Homes
Buying a new home in Overland Park and the surrounding area is an exciting adventure!  Owning a home has become the hallmark of the American Dream – it serves as a major milestone in one's life.  Also, most people agree that owning a home is an excellent way to build generational wealth.
At Comerio Homes, we know how home ownership acts as a catalyst that generates feelings of accomplishment, stability, community, and a sense of unity.  Our team is delighted to be a part of that exciting journey for so many families in the Kansas City area – and we would love to share that journey with you!
We offer new construction in and around Overland Park, Spring Hill, and Olathe.  We encourage you to visit a few of our Johnson County neighborhood communities including Coventry Valley,  Stonebridge Meadows, Chapel Hill, Archers Landing, and Stone Bridge Trails where you will discover exquisite designs, family-focused features, and meticulous attention to detail. 
Sit back and learn more about the communities we build in, via our photo galleries, virtual tours, and more.  The amenities in our communities cater to families who desire plenty of options for outdoor fun, transportation convenience, great schools, and community spirit.  
If you have any questions about our home or our communities, feel free to call our team at (913) 270-7393. 
What Makes Comerio Homes Superior?
Anyone can call themselves a 'home builder', but it takes outstanding characteristics to qualify as 'superior' in the home-building industry.  Our team places a premium on integrity and distinction, but those attributes must be recognized not only by our team, but by acknowledged experts in the home-building arena – enter the Home Builders Association.
We Offer Top-Tier Recognition
The Home Builders Association has recognized Comerio Homes' uncompromising standards and expectations for excellence.  We are extremely proud of the awards and acclaim we have received, including the Home Builders Association's: 
Pick of the Parade – Gold Award 2019
American Dream Award – Silver Award 2019
American Dream Award – Runner Up 2015
Pick of the Parade – Grand Prize 2014
American Dream Award – Runner Up 2013

, and others 
With livability features that include dramatic sightlines, next-generation/in-home technologies, exquisite detailing, and outdoor living, Comerio Homes continues its mission of offering truly, exceptional homes that enrich lives and communities!
We Offer Available Homes and New Construction
Comerio Homes offers a stunning selection of available charmers, of all designs and sizes, that are move-in ready!  Conversely, some homebuyers have their hearts set on a custom-built home with personalized detailing, throughout.  Whether you desire to build on your land or ours, we'll cover every detail!
We Offer Diverse Price Points
With homes that range in the 300's to those with a price tag of a million dollars and more, our diverse price points cater to every budget.  Comerio Homes opens doors of opportunity for more individuals and families to achieve a home of their own – the American Dream, realized!  
Additionally, Comerio Homes assists homebuyers with home-financing options thanks to our long-standing partnerships with local lending institutions that specialize in new-home loans.
We Offer the Utmost Quality
At Comerio Homes, we settle for nothing less than a caliber of distinction that is deemed noteworthy.  The exceptional materials we utilize ensure that our gorgeous countertops, rich wood flooring, innovative lighting systems, crafted ceiling designs, and other amenities are unsurpassed in aesthetics, design, and function.
From 3rd-Party Licensed Engineer soil testing to R-50 attic insulation made from 85% recycled material to Zip System moisture protection, homeowners can be assured of new construction that meets and exceeds their expectations!
After It's All Said and Done
The bottom line is very clear:  Comerio Homes offers a highly-experienced team who fully understands how to navigate the home-building process with skill, precision, foresight, and insight.  A vital component of that building process is ensuring clear communication remains free flowing with each homebuyer.  Communication and collaboration are essential to ensure a positive home-build experience for everyone involved!
Want to Learn More?
Homebuyers in the Kansas City area can reach Comerio Homes in various ways:

Tags: comerio homes, comerio homes communities, new homes


Categorized in: Comerio Homes News, New Home Communities

This post was written by Comerio Homes