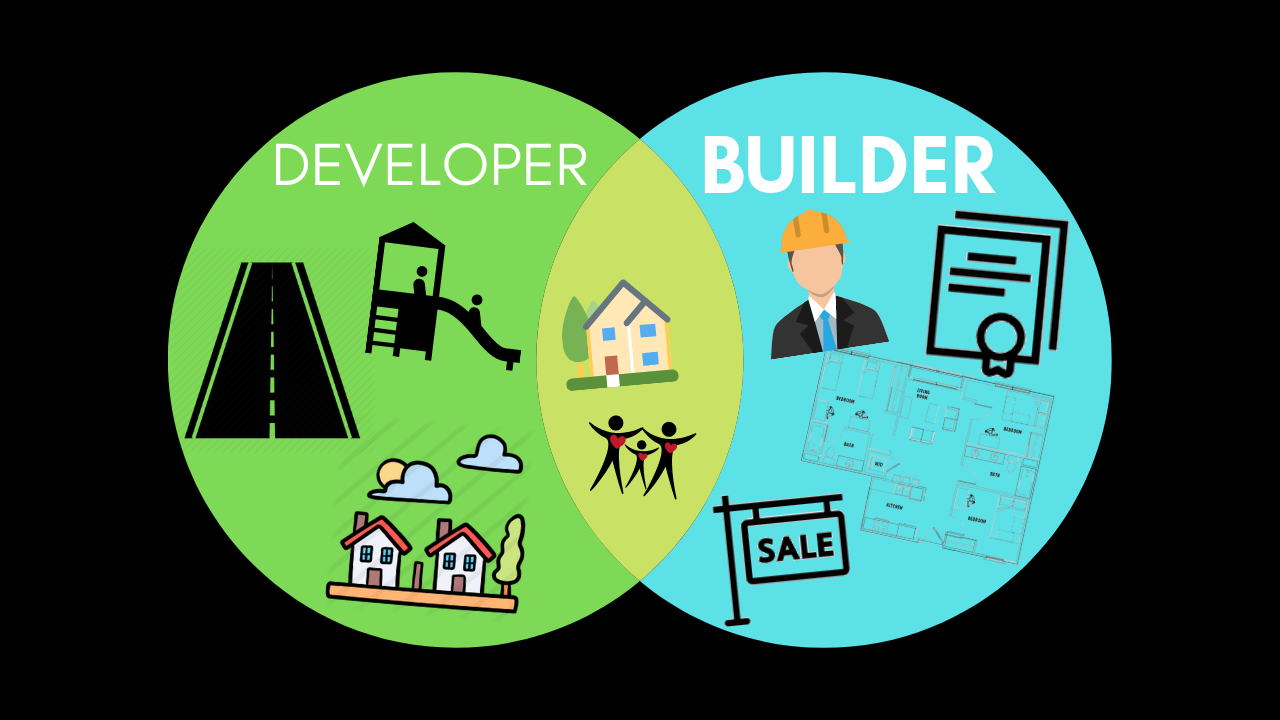 The Difference Between a Developer and a Home Builder
Published by Comerio Homes
Comerio Homes was recently part of a round table discussion where brand new real estate agents were invited to meet a few home builders and onsite real estate agents so they could ask questions about how to work with home builders and the new home sales process. We were honored to be invited to help answer some questions for these new agents. Being on the builder end of the industry, we don't know what agents do or don't know about the building side. We love getting to know agents and helping them understand the industry from start to finish. During our discussion, we were asked to explain the differences between a Developer and a Home Builder?
Here is how we see it in the Kansas City new home market.
Developer
Buys the raw land
Hires engineers, surveyors and landscape architects to design the streets, landscaping and common areas
Decides on the amenities, IE pool, clubhouse, walking trails, price point of homes that will be built
Ultimately sells homesites to home builders
Home Builder
Buys homesites from developer
Designs home floor plans / features
Builds the home
Ultimately sells the home to a home buyer
This is just a snapshot of the some of the things developers and home builders do.  Side Note:  Sometimes the developer is a builder also, so they must wear several hats.  This is common in the Kansas City area.  As a natural progression when a home builder's business grows it just makes sense to start developing you own subdivisions so you can have places to build homes that you control.
Categorized in: How To, New Home Building Education, Videos by Comerio Homes
This post was written by Comerio Homes